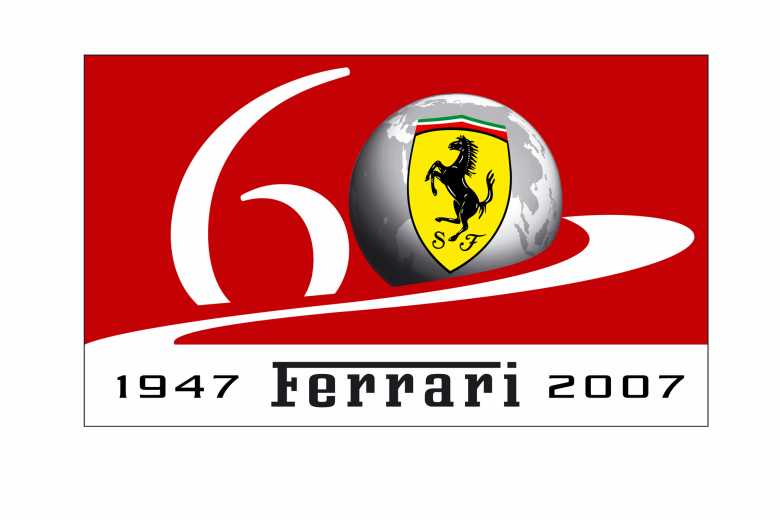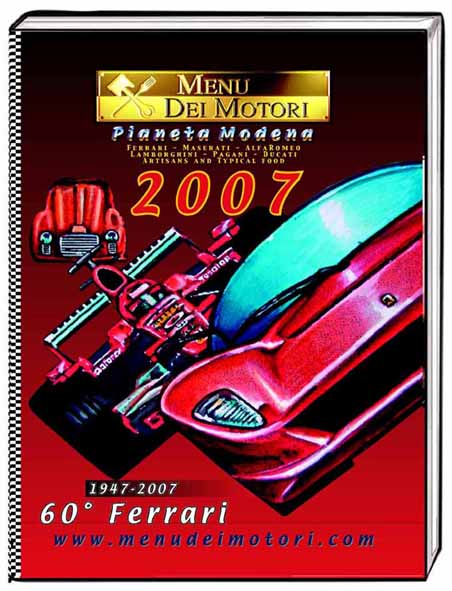 Not only for Ferrari, which celebrates its 60th anniversary; but also for Pirelli, which even celebrates its centenary motor racing heritage. Far from being just one of the main sponsors for Ferrari's 60th anniversary, Pirelli naturally wanted to take an active part to this special number of Menu dei Motori (the magazine "Motors' menu"). That's not all, of course. Maserati introduces its latest creation, the brand-new Gran Turismo, and celebrates several significant anniversaries as well, such as the 60th of collaboration with PininFarina, the 50th of the last victory in F1 world Championship conquered by Fangio, which dates back to 1957, and, in the same year, the beginning of the series-production of its successful GT road cars. As far as concerns Ducati, waiting for its brand new style centre – we would be glad to introduce it to you in the next edition... – let's have a look at its history in Moto GP, from its first attempts in the late 2002 up to the present time, when its success has already become a nightmare for the Japanese giants, including Honda and Yamaha.
For more informations to Menu dei Motori 2007-60° Ferrari annuary, visit the Libreria dell'Automobile website (click)
As regards Alfa Romeo, the great project of its 8C Competizione has eventually been carried out, and, as we disclosed some years ago at the prototype presentation (2003), it owes a lot to Modena and to Pianeta Modena (Modena Planet), which is worth a dedicated article for the best craftsmen and advisers in the engineering milieu. These are "artists" rather than workers, nowadays even more precious and rare since our market has to cope with the Asian economic threat. Fortunately, the skilled craftsman is one of those jobs requiring a lot of passion and experience, whose tradition seems to have already involved the new generations, so that the "extinction risk" of such an important job could be hopefully averted. With reference to Lamborghini, thanks to the memories – far from being faded - of Paolo Stanzani, its chief engineer at the time, we reveal that the manufacturing of Countach, performed for the first time 35 years ago, was a small revolution for the young but already known Sant'Agata Bolognese company. But let's come back to Ferrari, whose 60th anniversary is the main event of the year, commemorating not only its glorious team but also its "super president" Luca di Montezemolo, so that we wish him and our beloved "Made in Italy" long life! And how not to mention Carrozzeria Campana, one of the most ancient bodywork in Modena, still fully engaged in collaboration with Maserati, and its "evergreen" founder Onorio! In order to avoid repetitions, we would conclude by reminding you that, with the large number of cerimonies we could take part to anywhere during this year, we chose to offer you two "trumps" : the presentation of the Foundation and the Enzo Ferrari's Birth House Museum, directly described by Mauro Tedeschini, Foundation President and Director of the monthly review Quattroruote; and the history of these 60 years "in red" through all the main Ferrari F1 models. But pay attention! They are not the real ones, but a collection consisting of scale replicas of any kind: kit cars, commercial, handmade, and on several scales! That's an uncoventional way to remind us that Ferrari is the only team attending all F1World Championship since it has been constituted (1950). And exceptional is also the model collection on exhibit: not for big collectors but typical of real lovers of Ferrari. That's right my own collection!
FABRIZIO FERRARI
For More informations of Menu dei Motori (link)