After an absence of ten years from the Geneva Motor Show, I.DE.A Institute presents the definitive version of ERA, its new concept car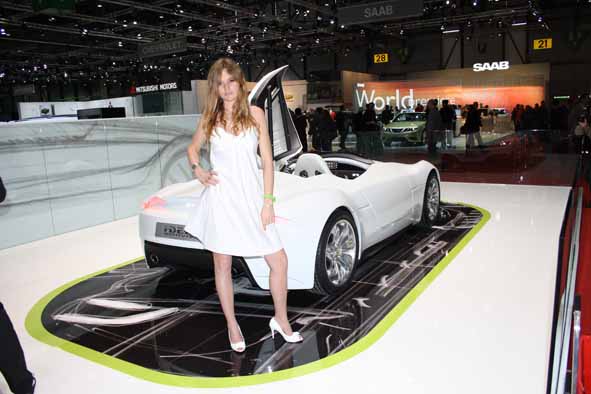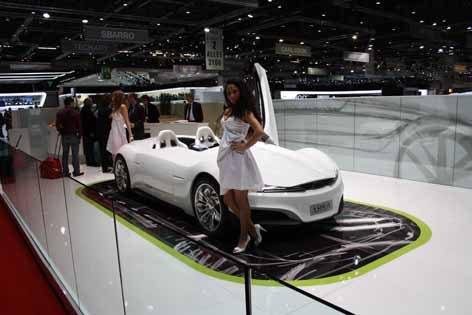 The definitive version of ERA will be presented at the Geneva Motor Show, after its first preview in Turin last May during the celebrations for the company's thirtieth anniversary. ERA represents the turning point and the rebirth of I.DE.A Institute.
ERA now has a new colour, gull-wing doors and an interior with simple, essential tubular structures to be admired once seated comfortably in the new wraparound seats upholstered in a high-tech fabric created by a well-known fashion designer. These are seats you can almost wear!
The bonnet is long and sloping, the tail is a veil that rests on the bodywork to create harmonious curves while the front and rear light clusters are luminous eyes that convey the car's character.
The ERA is passion, elegance and character
ERA is a two-seater roadster expressing continuity with the past and at the same time symbolising a company on its way to a new future. Designed for pure driving pleasure, imagining that you can travel for miles and miles, admiring landscapes in search of pure adventure, ERA shows off its female forms, underlining a play of unfettered volumes in a blend of romanticism and rationality.
Its shapes emerge from instinctive pencil strokes on a sheet of paper. The smooth curves, proportions, elegance and character come to life from taut yet harmonious lines that give the car its elegant powerful look.
Simplicity and exclusive materials have inspired the features for the interior with its strong character displaying the traditional Italian art of craftsmanship. With ERA, the team of young designers, expert modellers and creators of show cars have succeeded in taking Italian design back to its origins, to the instinctive design of shapes in a contemporary interpretation of that classic "Italian Style" that is much appreciated the world over.
Built on a monocoque steel chassis clad in layers of carbon, the mechanical layout was designed to take two types of engine set-up - with 4 or 6 cylinders and front or rear drive. A hybrid configuration with an endothermic engine combined with an electrical alternator/actuator is also possible.
The passenger compartment reflects the car's pure sporty image, fitted with visible tubular structures in brushed aluminium and analogue instruments positioned at the centre of the dashboard.
ERA is just the first in a series of models that I.DE.A Institute intends to create in the next few years and represents the rebirth of the company.
The design projects that the company is working on for the coming years range from cars to two-wheeled vehicles, from industrial design to interior and fashion design. This creates opportunities for synergies and cultural exchange between these various disciplines that will surely give rise to exciting new future trends.