Maranello, 26 November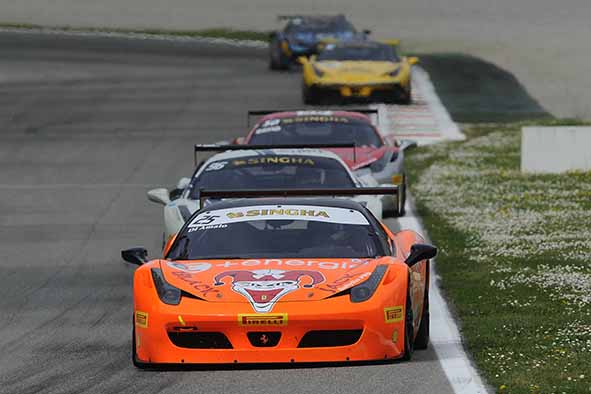 A total of 75 drivers from 27 nations are en route to Abu Dhabi to bid for the three Ferrari Challenge series titles (Europe, North America and Asia-Pacific) and the World Champion crown in a race that will see all three groups competing on the same track.
Looking down the list of participants, Italy is the best represented nation with 13 drivers. These include Daniele Di Amato and Dario Caso, who are competing in the Trofeo Pirelli Pro in Europe, and Massimiliano Bianchi, leader of the Coppa Shell in Europe. There are 10 US drivers in the running, not least Chris Ruud and Robert Herjavec, both exerting huge power in the Coppa Shell in North America. Germany and Russia will be represented by five drivers: Dirk Adamski is the latter's strongest contender while Vadim Gitlin is Russia's.
Thirteen nations will be counting on just a single driver. These include Mexico whose Ricardo Perez de Lara is the star of the North American series, Indonesia whose David Tjiptobiantoro is dominating the Coppa Shell Asia-Pacifico, Argentina whose Ezequiel Perez Companc is leading the Trofeo Pirelli Am in Europe, and Holland whose Fons Scheltema is currently topping the standings of the Coppa Gentlemen for drivers of over 55.