Modena 22 - 24 may 2009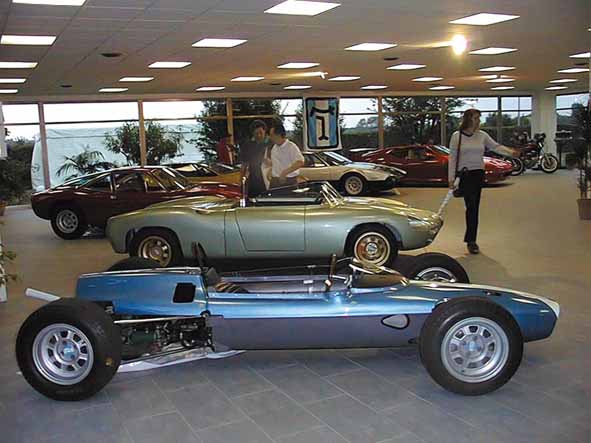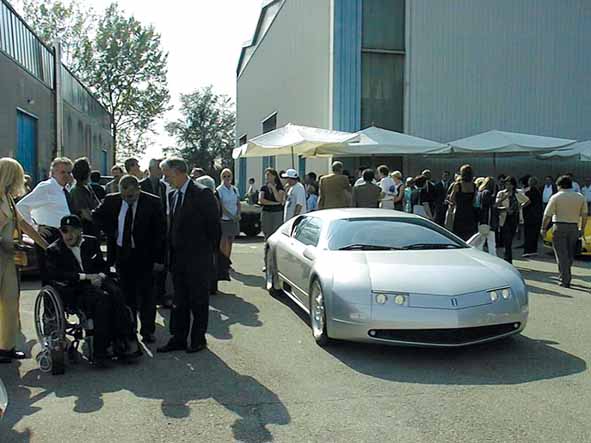 on the 50th anniversary of the founding of De Tomaso (1959-2009), members of the Swedish Club will meet in Modena for a memorable three days. Are there some fifty cars of various models De Tomaso (mostly Pantera), the program of this meeting:
May 22, Friday
We want to invite all participants with a great welcome to the 50years celebration of DeTomaso as a company.
After check-in at your hotel, you will become retrieved with bus before the dinner approximately 18,00.
We will have a big dinner with all participants at Le Cardinal where our celebration begins with other participants that arrives to the DeTomaso meeting.
Le Cardinal will invite on an impressing menu during the evening with beginning approximately 19,00.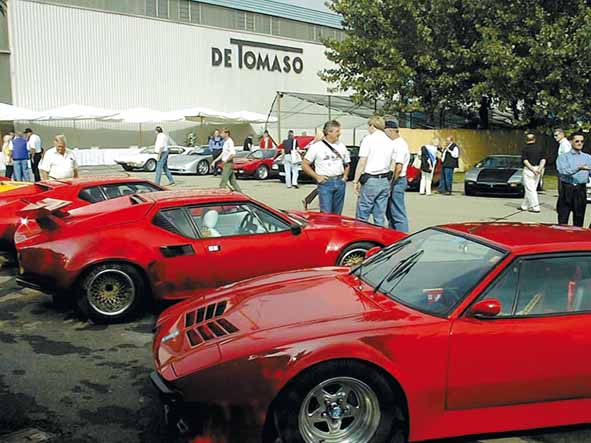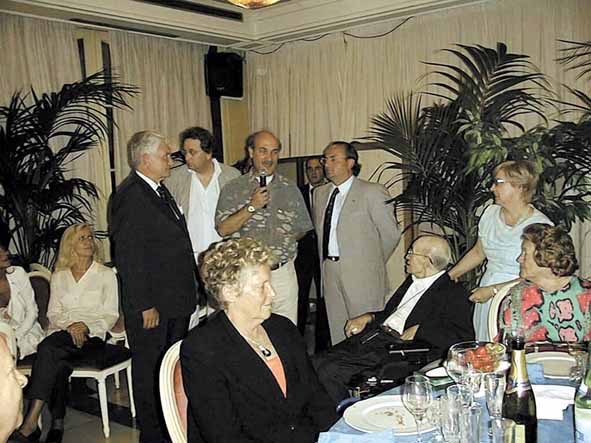 May 23, Saturday
After breakfast, we take us to Parco Enzo Ferrari travel time approximately 30 minutes, where we park kl 09,30. Here we will have Concourse d' elegance with assessment of the cars for to later to divide out great prices. During the day comes also before this employee with DeTomaso the factory to visit us. (unfortunately we were not able to get permit for a slalom race.)
All participants will get an allocated bag with easier lunch and drink.
N.B., we will be allocated protections to place under the cars and this applies to save also to the Sunday. Otherwise, we may not stand on the squares.
We parts up in 3 groups in order to go to Panini museum and Carozzeria Campana according to separate schedule with initial 10,00. It is important that we hold the times so everyone gets the possibility to see both places.
After 15,00 we begin to go back to our hotels in order to prepare us for entering our gala dinner on Hotel Canal Grande with all participants and price dividend approximately 19,00. We will be picked up by busses from hotels in the evening, withdrawal approximately 18,00.
May 24, Sunday
Breakfast early morning with departure kl09,00. With good mood, we go to Modena centers - Piazza Grande Dell Duomo in order to between kl 10,00 and 13,00 to exhibit our cars in the middle of "our" town. With the aid of the local police, we get escort out from centers approximately 13,00 to hotel to Le Cardinal for closure lunch and closure of the international meeting.