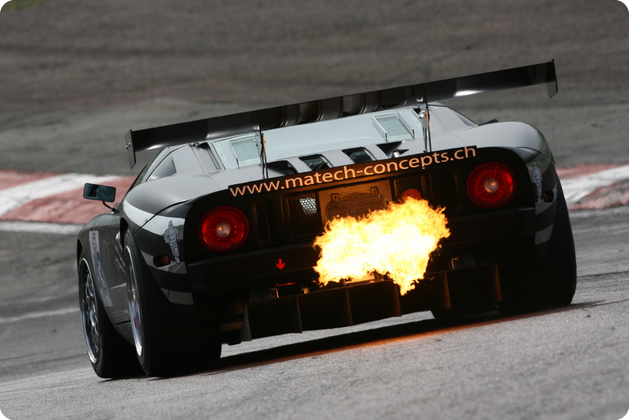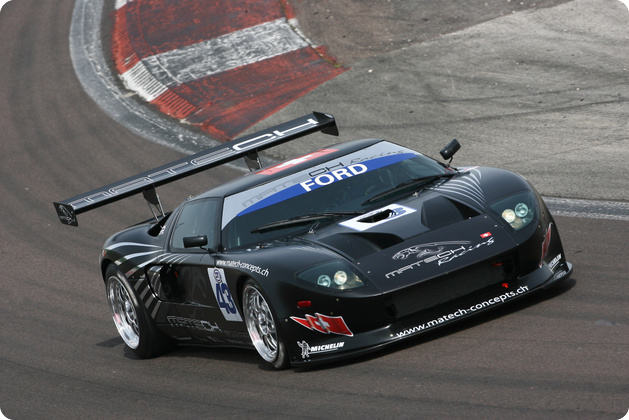 The two qualifying sessions were very close, and with more than 40 cars on the track, the traffic was a significant factor. During the first session, qualifying the cars for race one, Romain Bera was the quickest, claiming the first pole position for him in the FIA GT3 European Championship, and pole position for the Ford GT for its first ever race. Frederic Makowiecki set pole position in the second qualifying session, in the Hexis Racing Aston Martin DBRS9, only 7 thousandths ahead of Thomas Mutsch in the Ford GT  
FIRST QUALIFYING AND FIRST POLE POSITION FOR THE FORD GT
For its first ever qualifying session, the Matech Racing Ford GT set the pole position, when Romain Bera managed to beat Erik Janis' (S-Berg Racing Team Lamborghini Gallardo) time. "It is quite a surprise for us, we had an electrical problem during the first day, but I really did my best during this session" declared Romain Bera. The Ford GT is still under development, and so far the Matech Racing have never raced with this car for an hour, so the race is going to be interesting for this team. Anyway, the Ford GT proves that this car has started off well, and is efficient over a lap. "Now we know that our laps are fast, after the race we will see how consistent the car is" analysed Bera.
Erik Janis and Diego Alessi (BMS Scuderia Italia Aston Martin DBRS9) were respectively second and third. Three different makes were in the Top 3, and seven different cars in the Top10!
With fourteen cars within 2 seconds of each other, the first race of the season is going to be close!  
FIRST POLE POSITION FOR MAKOWIECKI
Racing last year in a Dodge Viper Competition Coupe, Frederic Makowiecki is now in the Hexis Racing Aston Martin DBRS9. The Frenchman set his first pole position in the FIA GT3 European Championship during the second qualifying session at Silverstone. Makowiecki had a huge fight with the nr 43 Matech Racing Ford GT driven by Thomas Mutsch, but by seven thousandths, Makowiecki was the quickest. Newcomer team, Hexis Racing, is learning very fast. "The team works very well, since the beginning of the week-end our car is good, and we improved a lot during each session" declared Makowiecki. "We could do something good during the second race; it is a great advantage to be on the first row, as with so many cars, the start could be dangerous!"
With Stephane Daoudi's nr 34 JMB Racing Ferrari 430 in 3rd position, the nr 10 First Racing Lamborghini Gallardo driven by Maxime Dubrulle in 4th position and Jon Barnes' nr 30 Damax Ascari KZ1R GT3 in 5th, five different cars are in the top 5, and this time sixteen drivers were only 2 seconds apart.
The second race will start on Sunday afternoon.