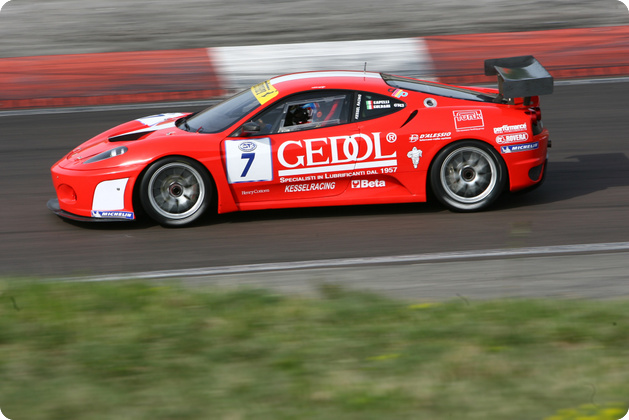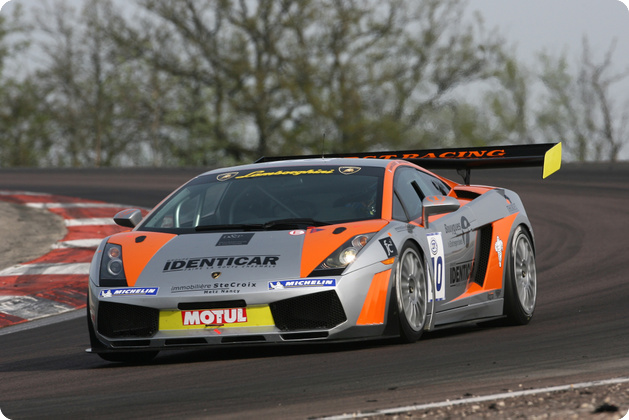 During two days, most of the FIA GT3 European Championship cars were in Dijon for the last official test session before the 2007 season gets underway.  Those present included two Tech9 Motorsport Porsche 997 Cup cars, a Ruffier Racing Dodge Viper Competition Coupe, First Racing Lamborghini Gallardo, a Riverside Corvette Z06 R GT3, an Aston Martin DBRS9, Berlanga Team Ascari KZ1R, Kessel Racing Ferrari 430 GT3, a Matech Racing Ford GT, an Apex Motorsport Jaguar XKR GT3, an AutoGT Racing Morgan Aero V8 and a Multimatic Motorsport Ford Mustang FR500 GT. With good weather conditions, the official FIA GT3 test driver, Christophe Bouchut, was due to test all the cars at the fast Dijon-Prenois circuit.
Unfortunately, several cars had problems: during the first day Riverside Corvette Z06 GT3 and the Apex Motorsport Jaguar XKR GT3 both suffered engine problems, while the Aston Martin DBRS9 had an accident, rolling impressively. Then during the second day, when Jacques Lafitte was driving the Morgan Aero for the first time, the engine blew up.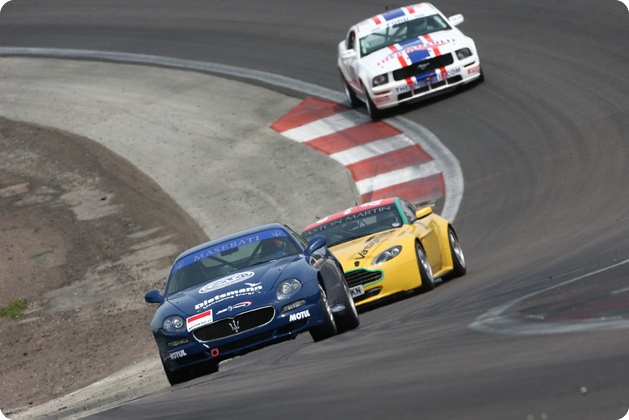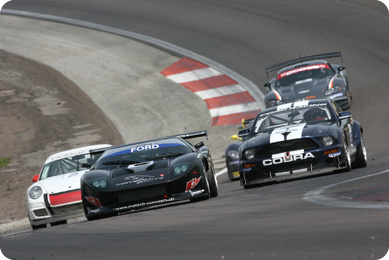 Nevertheless, Christophe Bouchut spent a lot of time on track, driving most of the cars. He set the fastest time of 1'20.426 with the Ascari KZ1-R ahead of the Ford GT, which set a best time of 1'20.611. "All the cars are well prepared now. The Ford Mustang FR500 GT has really improved since Monza. This car has great potential, and I'm sure that the Ford Mustang will soon be fighting for the podium. The Ford GT is really efficient and easy to drive. In Adria, on a technical track, the car was fast, and in Dijon, a fast track, the car was also very good. Both cars are really well built; we had absolutely no problems with them. The Ascari, the Lamborghini and the Porsche are as good as they were in Monza. The Ferrari, as I ever said, is really different since last year. This car is easy to drive, which is important for this Championship. About the Dodge, we asked for a few modifications for this test. The car is now much more efficient in the corners, and the engine works well. I think that all the cars will be very homogeneous after the GT Bureau decision." Christophe Bouchut was not able to evaluate the Jaguar XKR GT3 or the Morgan Aero.
The GT Bureau will take now its decision before Silverstone in order to balance the performance of the cars.
Alongside the FIA official test, the teams were testing drivers, before the announcement of their driver line-up. The FIA will publish the official entry list, after the approval and the classification of all the drivers by the GT Bureau.