12th annuary in the collector, founded in 1996 and dedicated to
"Planet Modena."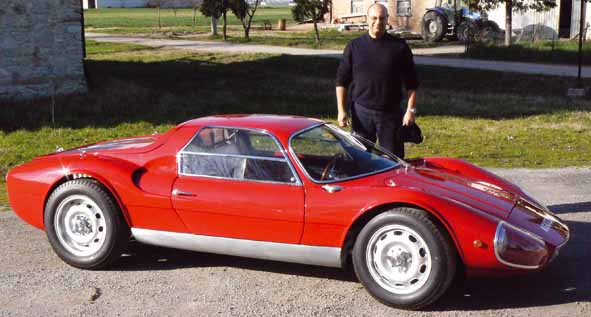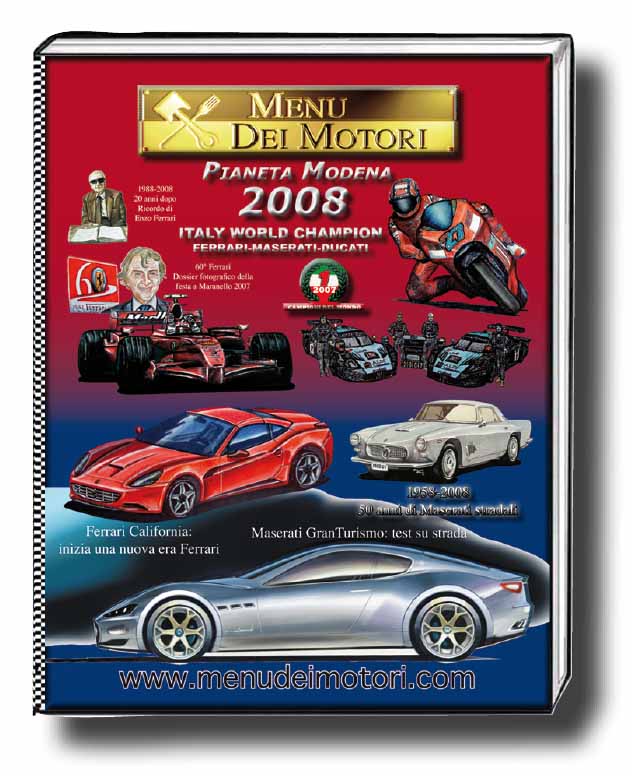 In this issue a lot of curiosity. testimonies and articles historians, with documentation and pictures mostly unpublished, of several topics: the history Ducati, which tells the little-known episodes Curator of the Historical Museum of Borgo Panigale, Livio Lodi, then the story of the birth of 3500 GT, narrated by the head historic archive Maserati, Ermanno Cozza, until the road test of GranTurismo and the Quattroporte Sport GTS, the memory of Enzo Ferrari in 20 years by the disappearance and 110 years since birth, described by his right arm Franco Gozzi, the Centre Excellence Lamborghini described by Cristina Guizzardi responsible, not to mention all the latest news and yet real and own curiosity as history of Aguzzoli Condor, recent studies of "Drawing Body" by students of Degree in Engineering Vehicle in University of Modena, and a presentation by Prof. Giuseppe Cantore, yet several specialists, clubs brand in the world and much more.
An indeed "juicy" and not to be missed because, as always, limited edition (numbered copies) and only available by the second half of September 2008, as always in the now usual outlets (or if enrolled in a club branded affiliates)
The copies initially will be available in two outlets specialized Maranello: Hors Ligne (Tel. 0536.945105 www.horsligne.it), Via Dino Ferrari, 11, next to the Galleria Ferrari and ahead at Tech IPSIA "A. Ferrari "and Shopping Formula 1 (Tel: 0536.941613 www.shoppingformula1.it), Via Alfieri, 1 - next to Ristorante Cavallino and just in front of the historic establishments Ferrari in Via Abetone.
Later will also be available at the distribution network libreria dell'Automobile:
www.libreriadellautomobile.it
COPIE 2004 (90░ Maserati)
COPIE 2005-2006 (numero doppio 10░ anniversario Menu dei Motori - 1996/2006)
COPIE 2007 (60░ Ferrari)
MENU DEI MOTORI 2007 (60░ Ferrari)