Sunday 7th May 2006
DDC: the first Millona's woman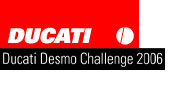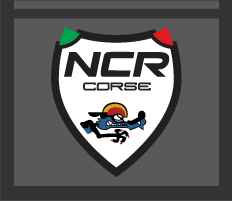 DDC championship second race: Valter Bartolini, the official NCR's rider, was an justified absent. To defende the NCR Team was present Fabrizio Tinti (Millona One Shot) and the "new entry" Giuliana Teverino.
Exactly during the week end, NCR Corse has delivered the Millona S at its new owner, the first Millona's woman.
For Giuliana it was a very important beginning because immediately she felt good with her Millona and she's placed first in the women's category. Great race for Fabrizio Tinti at is first time in Magione (a technical and not simple circuit); from saturday's free practice he tooks a very intresting time and during the sunday morning's qualyfing practice he gained the second row of the line-up at the 6th place in 1.19,988. During the race he starts very well and he "fight" with the best five riders. He finish his race at the 5th place, closer to the top riders, and he improve ulteriorly his performance.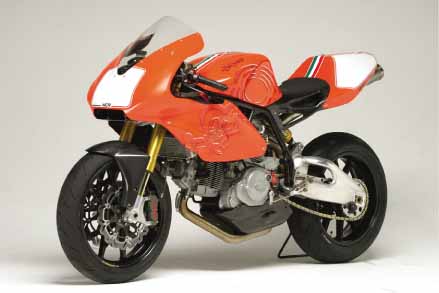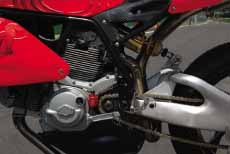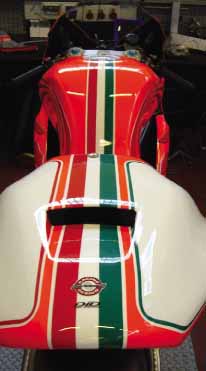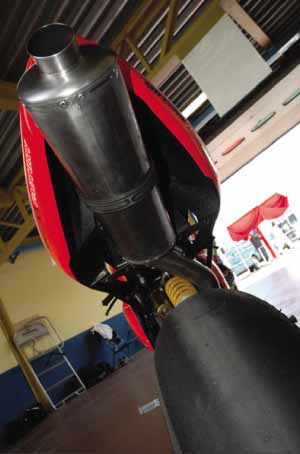 This is a very important results because now Fabrizio Tinti is closer to the top of the DDC championship classification: Paolo Bentivogli (DB5), Enrico Martini (NCR Millona One Shot) and Michele Bosi (Ducati).
Michele Bosi (Ducati) win the race, Paolo Bentivogli (DB5) is placed second and Pigliacelli (DB5) is placed third.
The DDC 2006 championship classification is very good because it presents 2 NCR corse's "customers/riders" in the first 5.
Congratulation guys.
The next appointment is fixed the 16th-17th July in Vallelunga's circuit.